Electronics and Embedded Software Developer
for medical applications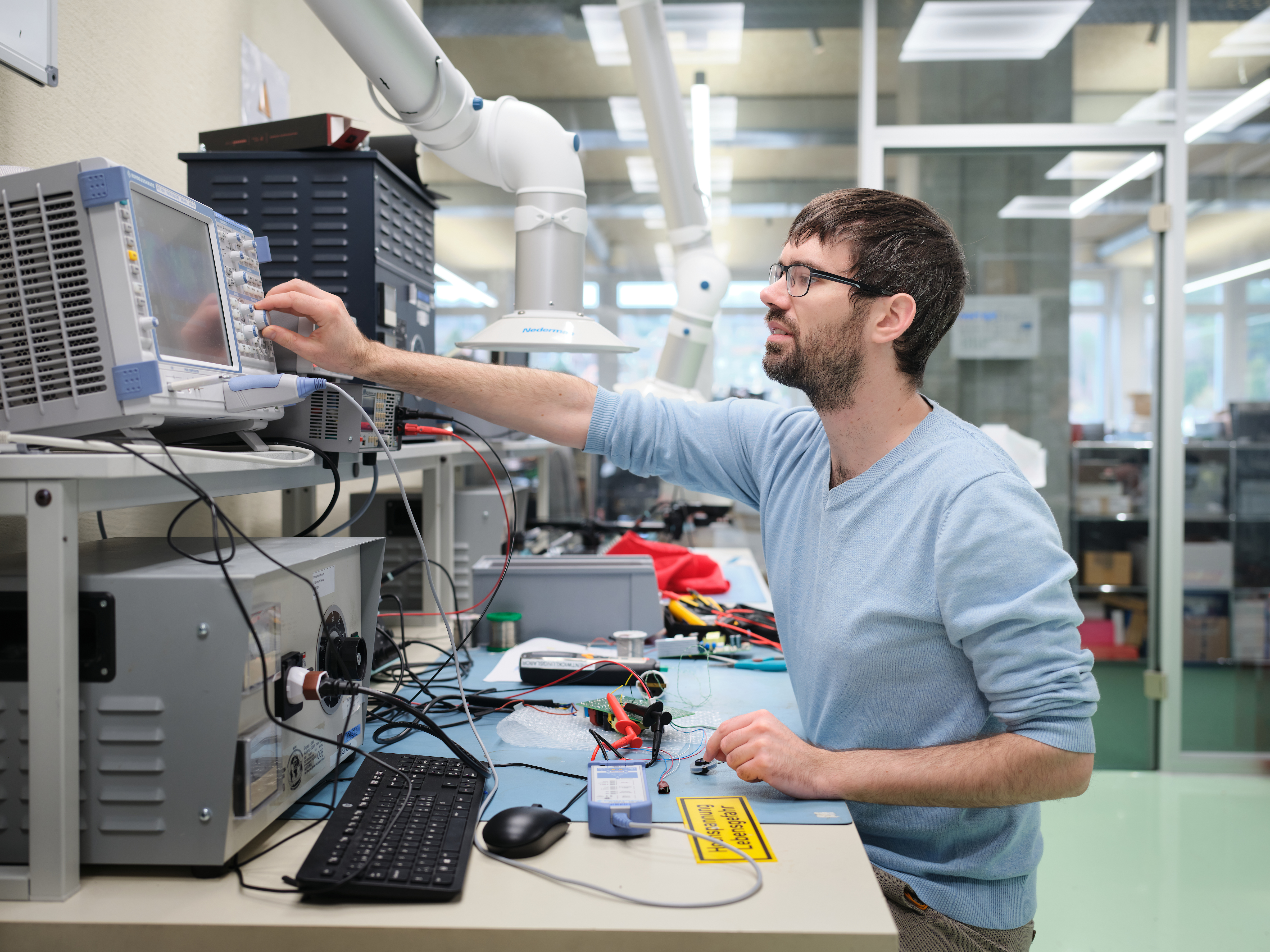 Innovation, together we do it!

With this vision, Helbling Technik positioned as a long-term partner in the innovation network of the customer. Based on powerful engineering tools, modern infrastructure with laboratories and highly professional methods, Helbling Technik's 460 engineers, computer scientists, physicists and other professionals generate innovative ideas integrating state-of-the-art technologies and develop successful products.
We're in search of a dynamic Electronics and Embedded Software Engineer to become an integral part of our innovative R&D team based in Liebefeld-Bern. If you hold a degree in computer science, robotics, or microtechnology with electronics and onboard software focus, coupled with practical software development experience, then we're eager to connect with you. Experience on Medical SW development is a plus.
If you have a passion for creativity and technology and are committed to high-quality work with meaningful positive impact in society, this is the job for you.
Electronics and Embedded Software developer for medical applications
Role Description
As a valued member of a multidisciplinary team, you will dive into the realm of developing hardware and software for embedded systems within the medical domain. Your expertise will shine as you collaborate with clients to understand their requirements and engineer ingenious solutions aligned with risk-mitigated system architecture. You won't just implement functionalities – you'll also put their performance into rigorous scrutiny, all while executing quality code reviews for your colleagues.
With each passing day, you'll grow into increasingly challenging projects, mastering the creation of hardware-centric software for microcontrollers, crafting algorithms for sensor and actuator control, and bringing user interfaces to life. Close collaboration with electronic designers is a must – ensuring that hardware and software align seamlessly.
Expect to put on your trouble-shooter's hat, while documenting and presenting your findings, all as part of your multifaceted role.
You will contribute on technically challenging projects in a highly regulated environment, but with the common goal of improving patients' health and quality of life.
You will work in a versatile project environment and take on varied tasks that take your personal skills and preferences into account.
Professional qualifications
We are looking for an experienced and creative personality who approaches very demanding technical tasks with curiosity, competence and enthusiasm. As a graduate engineer ETH with hardware and embedded software design focus (or with an equivalent education or experience) you:
understand software requirements, software architectures and model-based software development
master the programming languages C (required), Python (required) and C++ (desirable) and understand compilers and µC architectures
have experience with tool chains for configuration management, software development, integration, and testing
have experience with electronic design (Altium) and its impact on embedded SW
have knowledge on actuator control strategies
have knowledge on cybersecurity
are structured, reliable, with initiative and enjoy communicating and working in a team
We expect you to be able to speak and write fluently in English (German and French are desirable)
Helbling Benefits
Motivated team of hard-working and fun-loving engineers who want to make creativity work
A dynamic and interdisciplinary environment with flat hierarchies and short decision-making paths, in which you can achieve immediate project success
An open and respectful company culture, a professional infrastructure and attractive working conditions
Unique career development opportunities
Competitive salary (fixed, variable), merit-based, reviewed annually