Senior Manager (m/w)
Value Chain Management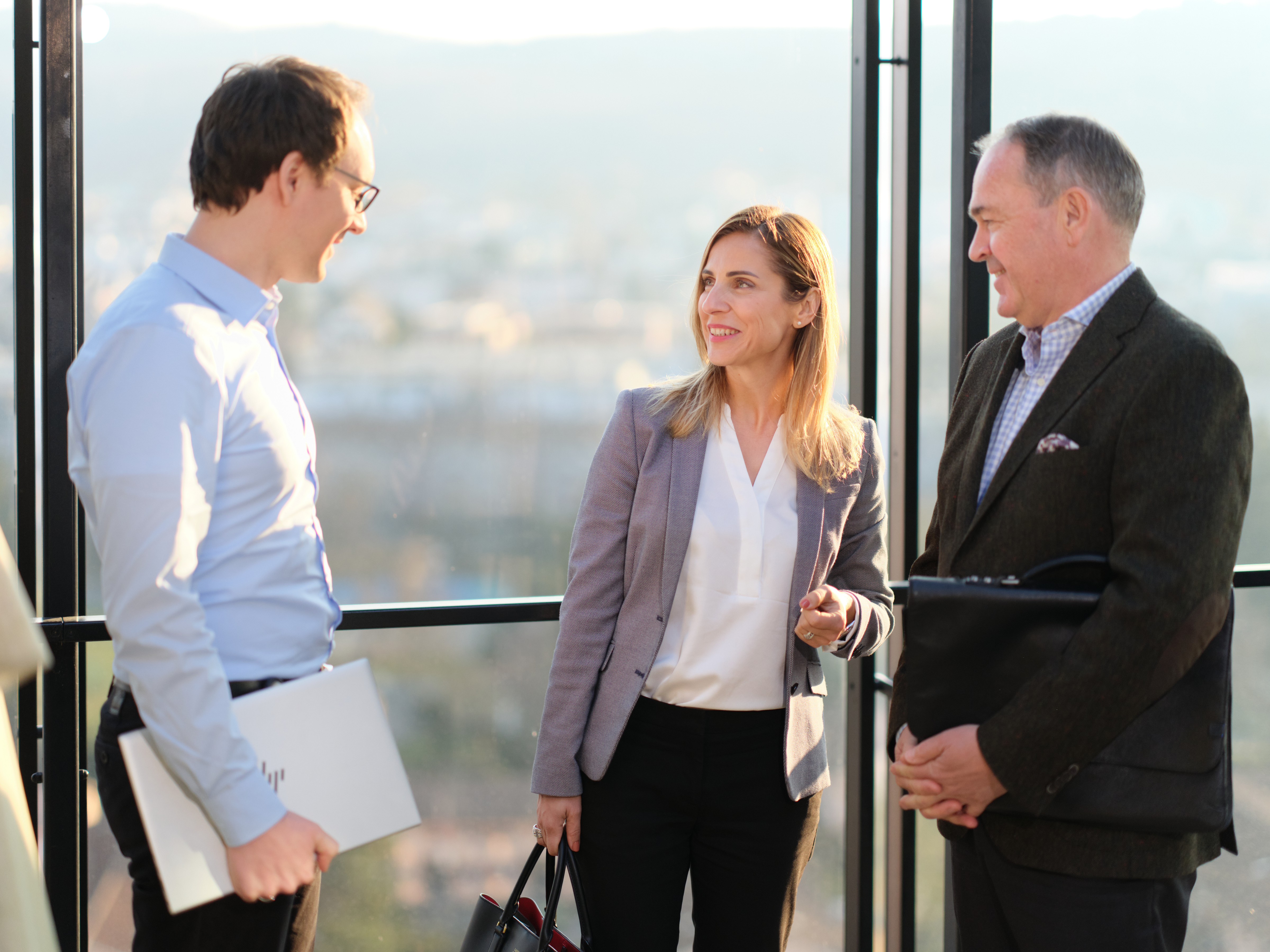 Helbling Business Advisors AG ist eine international tätige, auf die produzierende Industrie spezialisierte Unternehmensberatung. Unsere Dienstleistungen umfassen Strategie und Organisation, Operations & Technology, Corporate Finance sowie Digitale Transformation. Unser Beratungsansatz ist ganzheitlich, auf messbaren Nutzen ausgerichtet und stark umsetzungsorientiert. Wir sind ein Unternehmensbereich der auf Engineering und Consulting ausgerichteten Helbling-Gruppe mit weltweit über 620 Mitarbeitenden.
Zur weiteren Verstärkung unseres Operations & Technology Teams am Standort Zürich suchen wir nach Vereinbarung eine Persönlichkeit als Senior Manager (m/w) mit ca. 5 bis 8 Jahren Berufserfahrung im Bereich Value Chain Management (VCM).
Senior Manager (m/w) - Value Chain Management
Tätigkeitsgebiet
Vielfältige Beratungstätigkeit in den Themenbereichen Technik, Demand und Supply Chain Management, Produktion, Beschaffung und Logistik, Prozesse, Strukturen, Kosten und Wirtschaftlichkeit, Innovation sowie Digitalisierung und Industrie 4.0
Entwicklung von kreativen und anspruchsvollen Lösungen sowie deren Umsetzung in Zusammenarbeit mit unseren Kunden
Parallele Bearbeitung von mehreren Projekten
Selbständige Leitung von Projekten und Teilprojekten
Arbeit in Projektteams vor Ort beim Kunden und aus dem zentral gelegenen Büro in Zürich-Altstetten
Mitarbeit bei der Dienstleistungsentwicklung und Akquisition von neuen Kunden und Projekten
Anforderungen
Guter bis sehr guter Abschluss als Master of Science ETH, idealerweise in Mechanical Engineering, Information Technology and Electrical Engineering oder vergleichbarer Ausbildung
Fachliche Expertise in Operations mit Schwerpunkt Fertigungsindustrie (Erfahrungen im Bereich Technik, Produktion / Supply Chain und Einkauf von Vorteil)
Weiterbildung im Bereich Supply Chain Management oder Erfahrung als Leiter SCM oder Operations oder Weiterbildung und Erfahrung im Bereich Business Prozess Management BPM / BPMN 2.0 und Operational Excellence im Produktionsumfeld
Faszination für gesamtheitliche, unternehmerische Zusammenhänge und Affinität zu Fragestellungen im technisch- / technologischen sowie betriebswirtschaftlichen Umfeld
Sehr gute analytische sowie konzeptionelle Fähigkeiten, unternehmerischer Instinkt und pragmatisches Flair
Starkes Qualitätsbewusstsein sowie strukturierte und gründliche Arbeitsweise
Ausgeprägte Sozialkompetenz und Teamfähigkeit
Hohe Leistungsbereitschaft und Wille, sich kontinuierlich weiterzubilden
Hervorragende Kommunikations- und Präsentationskompetenz in Deutsch und Englisch (weitere Sprachen von Vorteil)
Erfahrung im Umgang mit Kunden und in der Akquisition
Helbling Benefits
Attraktive Position und persönliche Entwicklungsmöglichkeiten in einer führenden Unternehmensberatung für die Industrie
Interessante, mittlere und grössere Unternehmen als Kunden
Spannende und abwechslungsreiche Herausforderungen, Tätigkeiten und Projekte
Hohe Eigenverantwortung und Eigenständigkeit in Projektleitung und Akquisition sowie die Möglichkeit, eigene Ideen einzubringen
Ein engagiertes, erfolgreiches und kollegiales Team
Sind Sie interessiert?
Dann freuen wir uns über Ihre aussagekräftigen und vollständigen Bewerbungsunterlagen mit Bezug auf die gewünschten Fähigkeiten ausschliesslich über unser Bewerberportal.

Wir bitten um Verständnis dafür, dass wir nur Direktbewerbungen berücksichtigen.