Reference project
Coatmaster Flex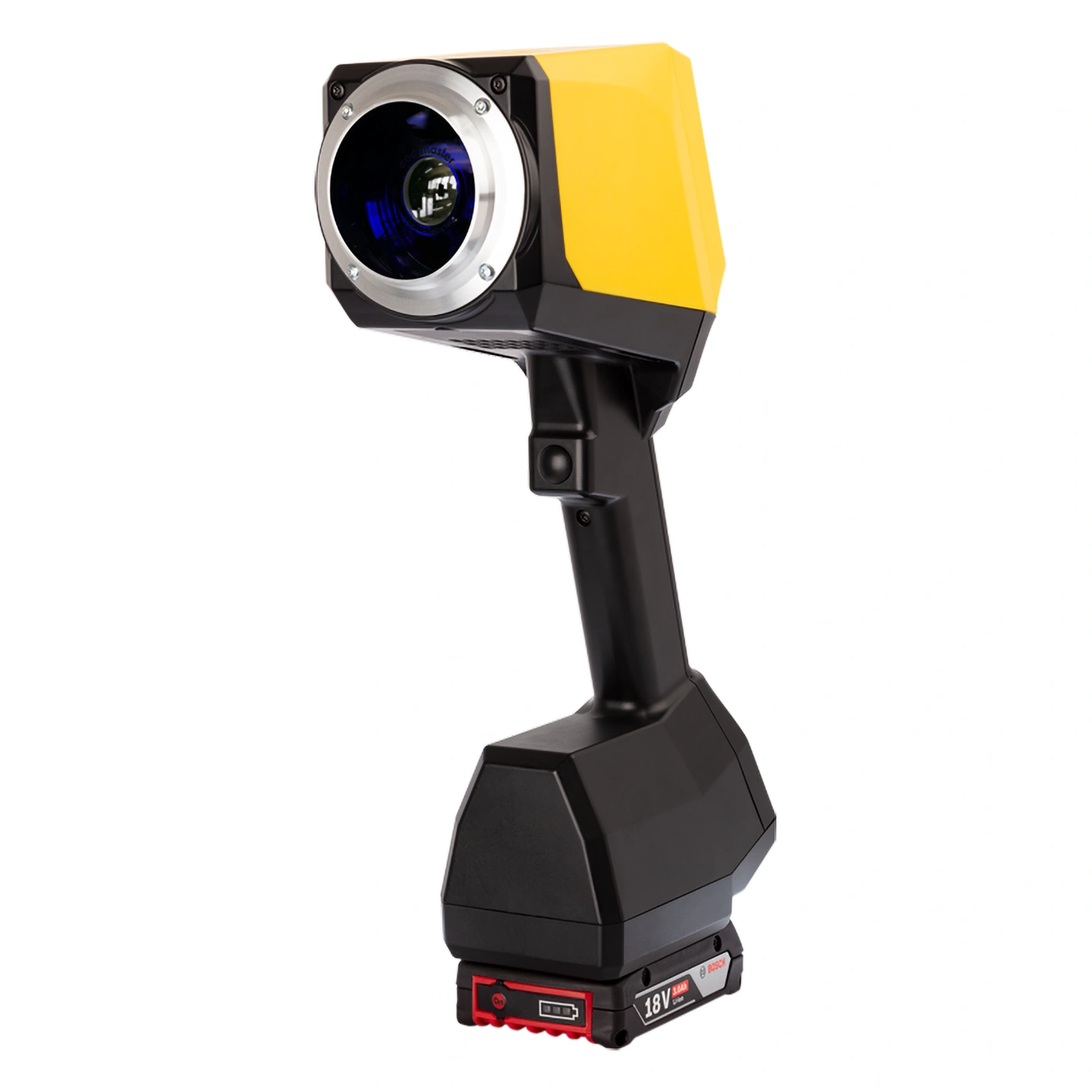 To the website
coatmaster AG has developed, manufactured and successfully marketed a mobile handheld device for contactless coating thickness measurement. Customer feedback, functional enhancements, and increased production volumes suggested a revision of the product.

coatmaster AG asked Helbling to redesign the existing device. Key requirements were cost reduction, assembly optimization, implementation of new functions, and improvement of the system's robustness. The focus of the work was on changing the manufacturing process to injection molding for the housing parts while retaining the existing industrial design.
Advanced Thermal Optics (ATO) as measuring technology
Non-destructive coating thickness measurement of wet and powder coatings in the range 1 - 1000 µm
Measuring time 0.25 s, waiting time between two measurements 2 s
Documentation of measurement data in a cloud solution
Weight 1.3 kg
Dimensions 374 x 91 x 203 mm3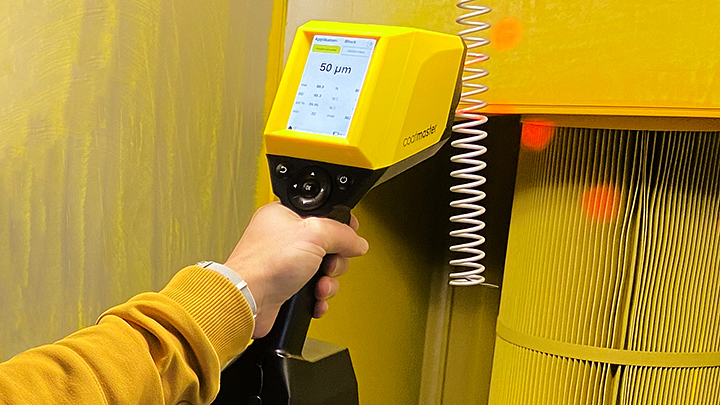 Our Contribution
Redesign of housing parts and parting lines to optimize for injection molding process
Implementation of improvements based on customer feedback
Optimization of serviceability
Evaluation of supply chain partners with respect to mold making and injection moding
Design transfer including Design for Manufacturing (DFM)
Outcome

Helbling was able to keep the BOM costs below target by redesigning for injection molding. The well-known and accepted industrial design, on the other hand, was retained. The redesign also cut the assembly effort by 25 %. In addition, Helbling implemented customer feedback by introducing new functions and numerous improvements in coordination with coatmaster AG.