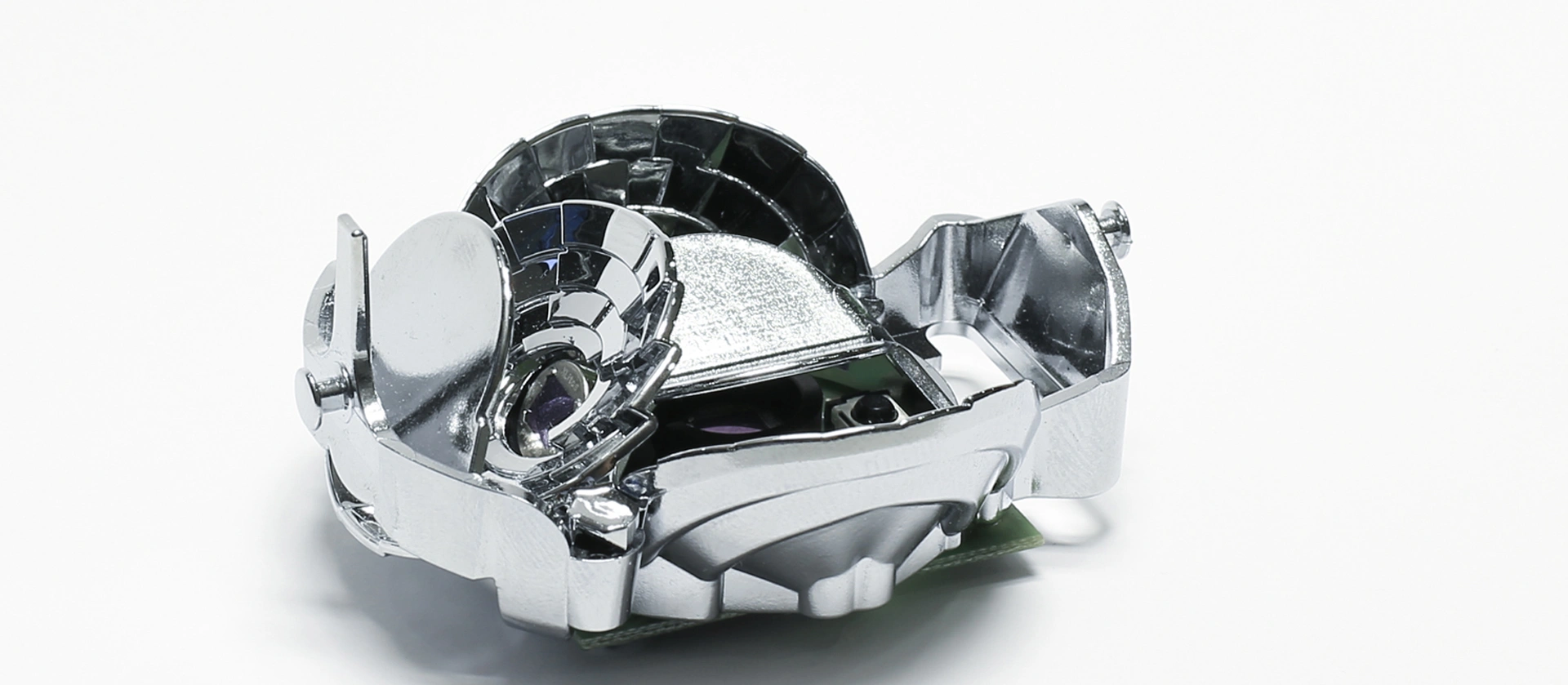 Technology
Optical systems
In the multidisciplinary field of optics, we offer you unique technical solutions for challenging problems. Embedded in Helbling's entire service portfolio, we combine specialist knowledge and extensive experience in the field of optic development.
Optical system development
Together with our customers, we develop customized optical systems, components, and assemblies for various applications. We always attach great importance to the consideration of an entire system and we consider equally the technical and economic feasibility of the proposed solutions. We integrate different core disciplines such as:
Optics and photonics
Mechanical and opto-mechanical design
Opto-electronics, analog and digital electronics
Embedded software
Optical measurement technology
We have expert knowledge in the conception and dimensioning of sophisticated optical functions for measurement and sensor technologies in the UV to IR wavelength range (coherent, incoherent). Our work includes:
Distance measurement, e.g., by means of triangulation, time of flight, or stereovision
Laser spectroscopy, fluorescence photometry, gas sensing, scattered light sensors
Interferometry, e.g., spectral or time-resolved optical coherence tomography (OCT)
Eye diagnostics, eye tracking
Camera-based systems, e.g., computer vision, stereo endoscopy, and hyperspectral imaging
Low-cost optical sensors, e.g., presence detection, flow sensors, rain and light sensors
Optical design
Regarding the modeling, dimensioning, simulation, and optimization of imaging and non-imaging optical systems, we focus in particular on the following:
Light guides and illumination optics
Beam shaping and laser optics
Application-specific camera lenses
Glass and plastic optics, micro-optics
Freeform optics
Diffractive optical elements
Ophthalmic optics and corrective optics, e.g., lenses for glasses, contact lenses and intra-ocular lenses
Signal & image processing
For your devices and systems, we develop customized algorithms for signal and image processing. The algorithms are optimized for the embedded systems on your devices. We can support you with traditional processing as well as with artificial intelligence and machine learning methods:
Recognition and classification of objects
Object tracking (in six degrees of freedom)
Barcode reading
2D and 3D measurement technology: algorithms for stereo cameras and for 2D measurement technology
Design & laboratory infrastructure
We use modern design tools, such as ZEMAX/OpticStudio, LightTools, and Code V, for modeling and simulating optical systems. These are complemented by different proprietary development tools and tool chains. Our high-quality laboratory infrastructure enables us to implement and comprehensively characterize and test the performance attributes of demonstrators, functional models, and prototypes in experiments.