Insight
Robust sustainability reporting enables "impact" creation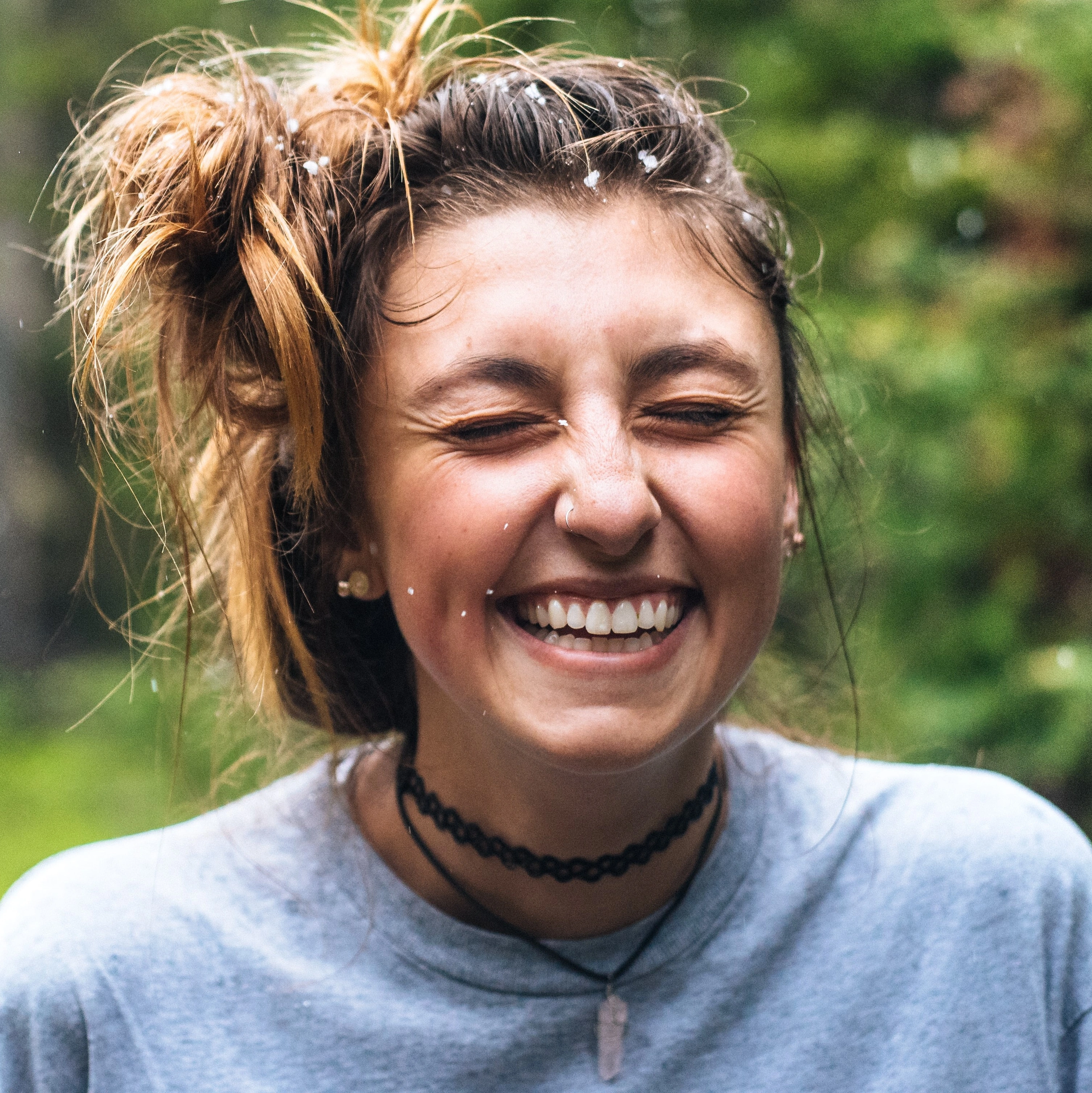 August 2022

The general trend towards enhanced sustainability requires robust sustainability reporting. Considering the limited enforcement, complexity, and dynamic development of sustainability standards, the implementation of a fit-for-purpose solution comes with opportunities and risks. Aiming for effectiveness, companies need to understand the difference between essential and ideal reporting standards. Helbling has demonstrated it is capable of developing and implementing reporting solutions that are fully aligned with its clients' wider strategic agendas.
Why sustainability reporting?
Today, it is widely acknowledged by businesses, governments, and civil society that there is an urgent need to transform our economies and make them (more) sustainable. Evaluating and monitoring the sustainability of an economy or business is a rather complex process that needs to be multidimensional to reflect the "triple bottom line" concept (focusing on the planet, people, and profit). This means that sustainability is always based on social, environmental, and economic criteria.
In a previous Helbing Insights focusing on ecodesign, Helbling demonstrated the importance of effectively monitoring the sustainability status of a system under development. This allows the product development team to make informed decisions that will have an impact on the system's sustainability KPIs, such as the carbon footprint or material circularity index. In a very similar way, sustainability reporting for an organization serves the purpose of controlling how sustainable its activities are and how it progresses towards enhanced sustainability. The external perspective provided by Helbling's experts can be helpful in this context as well, for example: to define a sustainability strategy that is truly measurable or to clarify risks as part of a product or technology sustainability due diligence. Sustainability reporting is thus an integral part within the service portfolio.
What is the backbone of a comprehensive system?
Typically, financial reporting capabilities and systems are very mature for various reasons, e.g., regulatory requirements, anchoring of shareholder value approach, and management decision making. However, in aiming to have an impact and reflect additional stakeholders' (sometimes conflicting) interests, financial aspects are complemented by the non-financial view. The increasing need for the latter has resulted in different regulations, standards, and frameworks emerging (see Figure 1). There is a relatively high degree of flexibility when it comes to the preferred choice(s) of applied standards.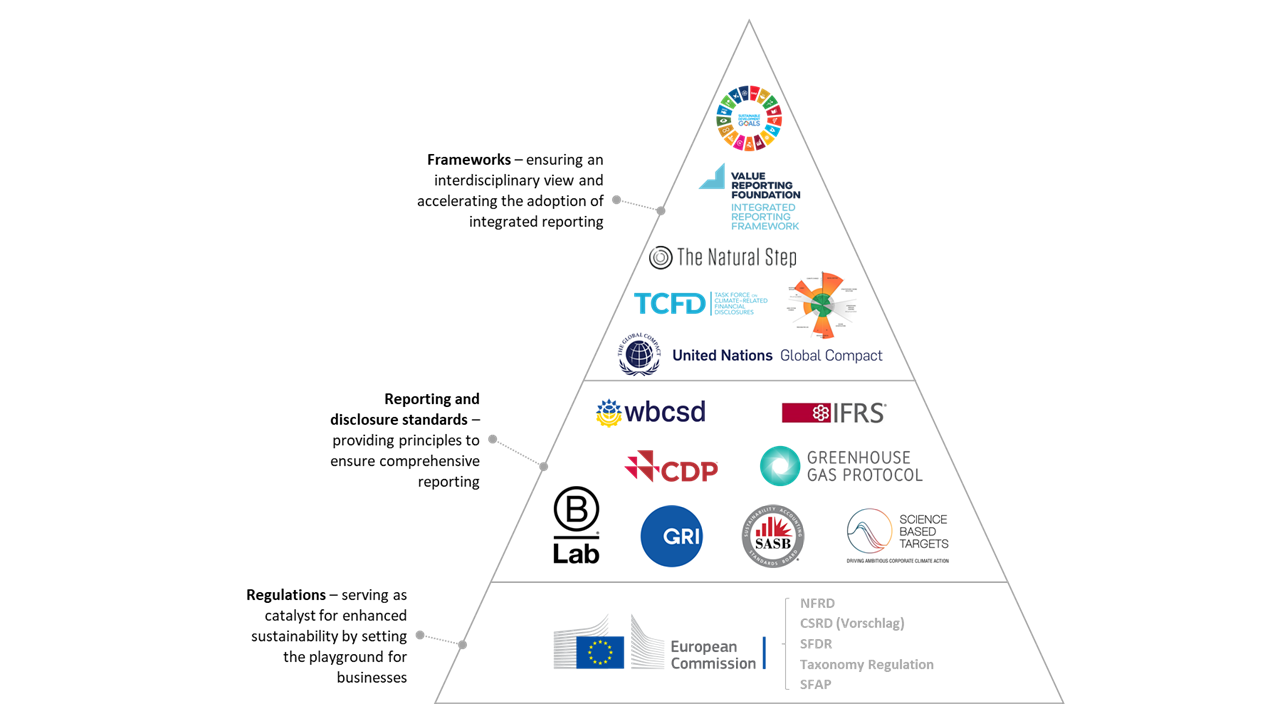 While reporting standards enable organizations to construct a comprehensive and structured picture of their sustainability status, they can be used further for benchmarking. Note: Depending on the standard, some or all of the Environmental, Social, and Governance (ESG) criteria are covered.
Where are we heading with sustainability reporting?
Sustainability reporting emerged in the 1990s¹ (see Figure 2). The Global Reporting Initiative (GRI) was founded in 1997, while the GRI Guidelines (G1) were published in 2000.² This was the first global standard for sustainability reporting. It was followed by the creation of additional standards, e.g., the Carbon Disclosure Project (CDP), the Greenhouse Gas Protocol (which defines the three scopes of GHG emissions), the Sustainability Accounting Standards Board (SASB), and others in the first decade of the 21st century. An important step triggered by the Paris Agreement in 2015 is the emergence of setting business sustainability goals based on what is really needed to limit global warming to an "acceptable" temperature increase rather than relative values, e.g., to reduce GHG emissions by 50% by 2030 versus 2010. The Science Based Targets initiative (SBTi) enables organizations to set such goals in alignment with the objectives of the Paris Agreement.
Since 2015, there has been an increase in regulations that are largely inspired by voluntary frameworks and standards, especially in the European Union (EU). Mandatory sustainability reporting will soon be applicable to more and more businesses. For example, the new European
Corporate Sustainability Reporting Directive (CSRD) will affect about 50,000 companies, compared to only about 12,000 companies affected by the EU's Non-Financial Reporting Directive (NFRD) about a decade earlier. It should also be noted that the UN Sustainable Development Goals (SDGs) are becoming increasingly prevalent in business and society.
Another important trend that has started recently is the consolidation of standards. In 2021, the Sustainability Accounting Standards Board (SASB) and Integrated Reporting (IR) merged to create the Value Reporting Foundation. Another example is the International Sustainability Standards Board (ISSB) of the International Financial Reporting Standards (IFRS), which brings together most of the big players from the sustainability reporting landscape as well as the G73,4,5.
1 Larrinaga, C. and Bebbington, J., 2021, "The pre-history of sustainability reporting: a constructivist reading", Accounting, Auditing & Accountability Journal, Vol. 34 No. 9, pp. 162-181. https://doi.org/10.1108/AAAJ-03-2017-2872
2 GRI, 2022, <https://www.globalreporting.org/about-gri/mission-history/>
3 IFRS, 2022, "ISSB communicates plans to build on SASB's industry-based Standards and leverage SASB's industry-based approach to standards development", < https://www.ifrs.org/news-and-events/news/2022/03/issb-communicates-plans-to-build-on-sasbs-industry-based-standards/# >
4 IFRS, 2022, "G7 welcomes ISSB's work to deliver global baseline of sustainability disclosures", <https://www.ifrs.org/news-and-events/news/2022/05/issb-chair-emmanuel-faber-responds-to-g7-communique/#>
5 IFRS, 2022, "ISSB and GRI provide update on ongoing collaboration", < https://www.ifrs.org/news-and-events/news/2022/06/issb-and-gri-provide-update-on-ongoing-collaboration/#>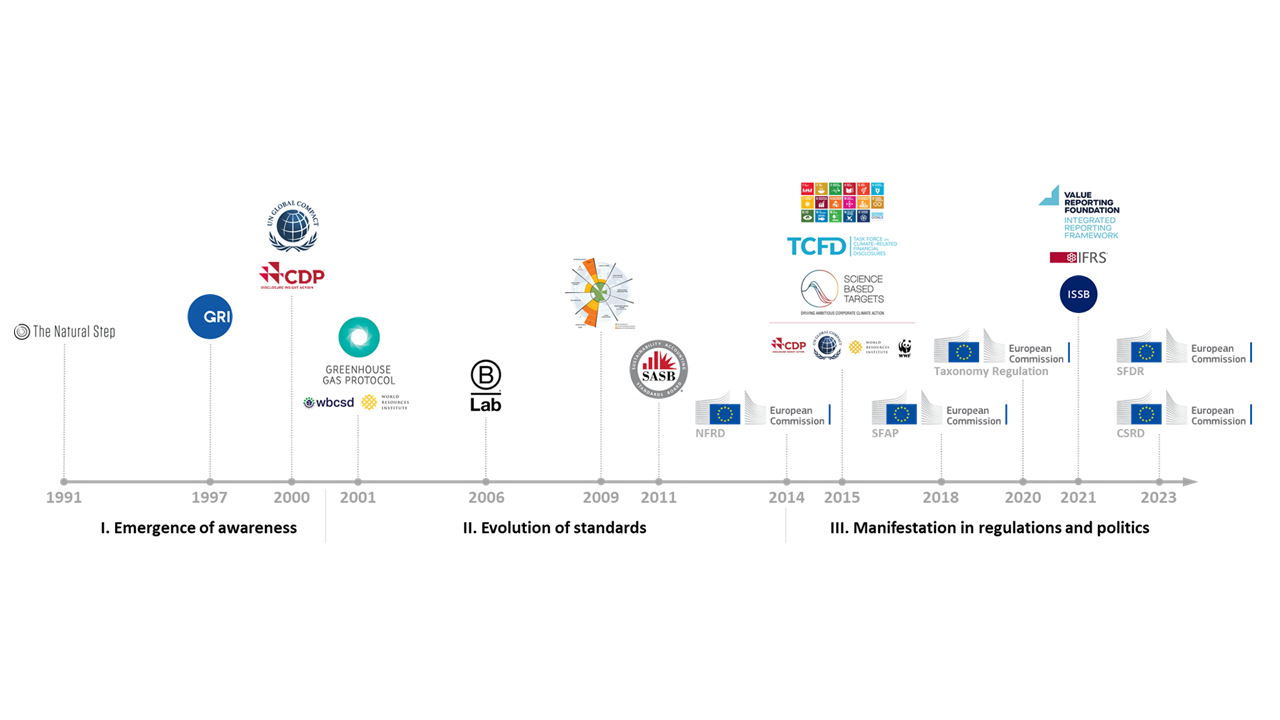 How can Helbling contribute to value creation?
With regard to the ongoing transition towards enhanced sustainability, the question remains as to how companies can address sustainability. Robust disclosure and reporting solutions are considered key enablers of value creation for the business, e.g., enhanced transparency, effectiveness (focusing on what really matters), and integration (different interests from various types of stakeholders). Helbling's analytical and system development capabilities allow companies to leverage existing reporting capabilities and build an integrated system.
As a leading consulting and engineering firm, Helbling has fundamental knowledge and many years of experience in supporting clients in the following areas, among others:
Development of the sustainability strategy and underlying operating model:
These are always derived from and aligned with the wider company agenda.
Definition of value creation and development of an integrated performance measurement system:
This involves the "input to impact" principle. Non-financial and financial value drivers and KPIs are identified and then integrated into the existing reporting landscape.
Evaluation of scope 36 greenhouse gas (GHG) emissions through product life cycle assessment (LCA):
Thorough product LCAs help companies identify GHG reduction potential across the value chain and support the definition of a net zero roadmap based on sound data.
Sustainability due diligence for specific technologies and/or processes that are explored or implemented:
This helps companies to mitigate the risk of greenwashing accusations by relying on solid facts and figures in their sustainability reporting and communication.
6 Greenhouse Gas Protocol, 2011, "Corporate Value Chain (Scope 3) Standard", <https://ghgprotocol.org/standards/scope-3-standard>
Summary: Helbling lays the foundation for sustainable development
Robust processes and figures are the hallmark of healthy companies in technical and business contexts. These are increasingly also characterized by sustainability aspects, which are likely to soon become a natural, integral part of any performance report. Sustainability reporting will be embedded in a company's business model rather than being considered as an activity in isolation. Having said that, the underlying reporting objective, process, and system must be derived from the wider company strategy and operating model. In addition to the development of sustainable products and systems (ecodesign, LCA) and sustainable strategies and business models (net zero and decarbonization), Helbling's service offering provides the building blocks needed to develop and implement an impact-oriented reporting system.
Authors: Jonathan Demierre, Ludovic Dovat, Marcel Preisig
Main-Image: Unsplash