News | News
Working together responsibly and courageously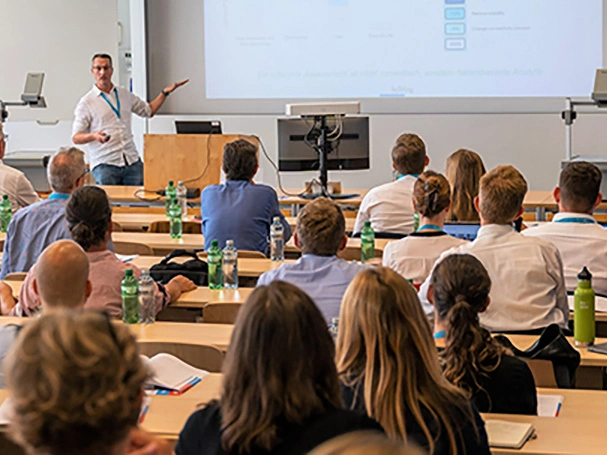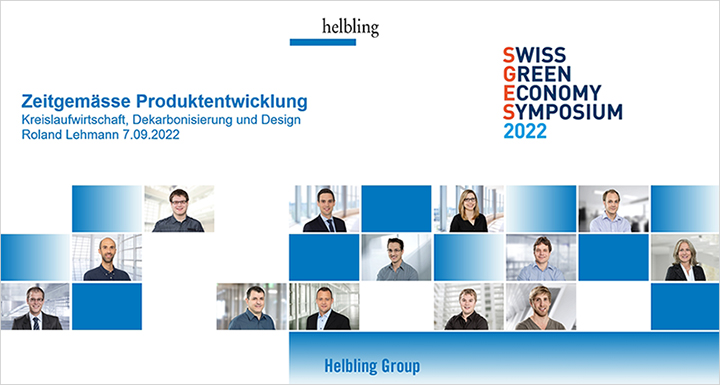 With this maxim in mind the 10th Swiss Green Economy Symposium took place in Winterthur. Helbling Technik was represented by a team during the two-day symposium and demonstrated expertise from our everyday work in the IF.01 Healthcare and Circular Economy and IF.09 Innovative Solutions for Decarbonization and Circular Economy forums. Many valuable and inspiring contributions have also sharpened our perspective. Well, what is our conclusion now?

Optimism and first solutions are not enough! Time is pressing and as the Club of Rome nicely summarizes: "Even 50 years after the publication of the Limits to Growth, the circularity of our products is immature at a level of 8.6%." The circularity must also be seen as an opportunity for Switzerland and in general Europe to reduce its dependence on raw material imports. For example: By reaching 50%, two imported devices could deliver the raw material for another or a different product that can be manufactured independently in Switzerland.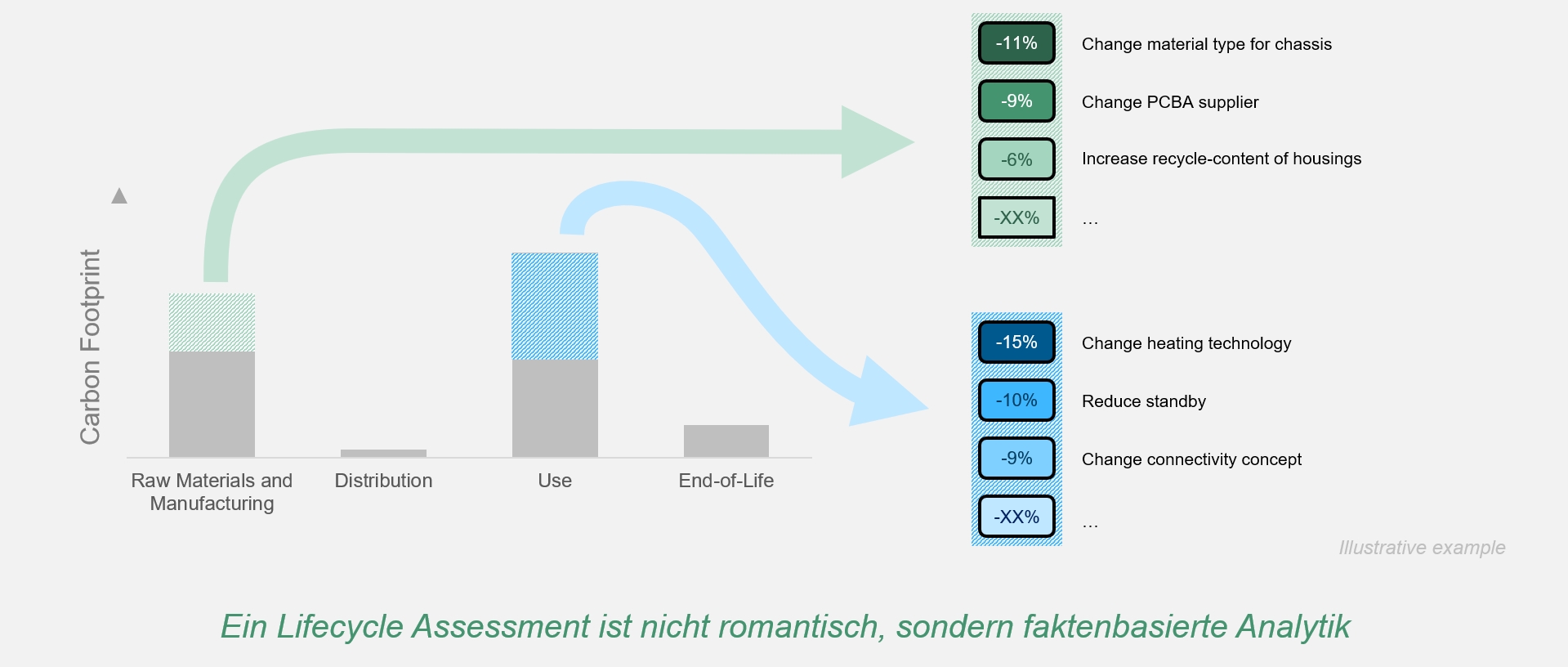 Roland Lehmann from Helbling Technik Wil explained the necessary procedure in detail in his presentation: The basis for modern product development lies in the fact-based life-cycle assessment (LCA) and circularity analysis of the products. This identifies the levers and generates the pillars for future-oriented products with a reduced CO2 footprint and increased circularity. The ISO-standardized LCA process generates emotionless facts without greenwashing.

Identified black spots can often be easily bypassed but would have never been on the radar of our development partners without solid LCA and circularity analysis processes. But even this will not lead to complete circularity. Processes need to be rethought from an end-customer perspective and disruptive innovations can change existing behavior or turn waste into a valuable CO2 sink as an example. With our service Sustainability-Engineering we have dedicated ourselves with passion to this topic. Please contact us to realize your vision with the contemporary "zeitgeist" and let the success of your company grow "sustainably".