reference project
Concept for a New Motor Control Platform (Modular System)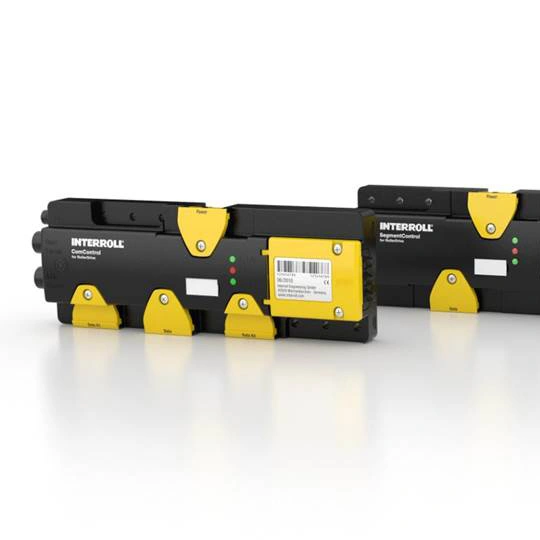 The Interroll Group, one of the world's leading specialists in intralogistics, offers a series of motor control modules for conveyor roller systems. These can be used to control a variety of EC motors and achieve a wide range of different bus topologies. They ensure an optimized flow of goods and, thanks to their simple cabling and configuration, can be assembled and put into operation in very little time. Helbling drew up a standardized concept for the new product family, from the very first ideas and technical principles up to and including the blueprint containing the design details. Helbling was commissioned with the task of standardizing the control modules and developing an innovative kit-based concept. At the same time, the control modules also needed to be able to accommodate future requirements. To achieve this, Helbling combined its methods expertise in the areas of complexity management and product innovation with its technological know-how in the fields of mechatronics, network engineering and device construction.
Uniform architecture (housing layout, connections, shapes, assembly, sealing)
Designed for several different bus topologies (daisy chain, master-slave, host)
Innovative installation principle (bus for data / power supply, piercing system, silicone cables)
Standardized, intuitive user interface
New features and improved conformity with standards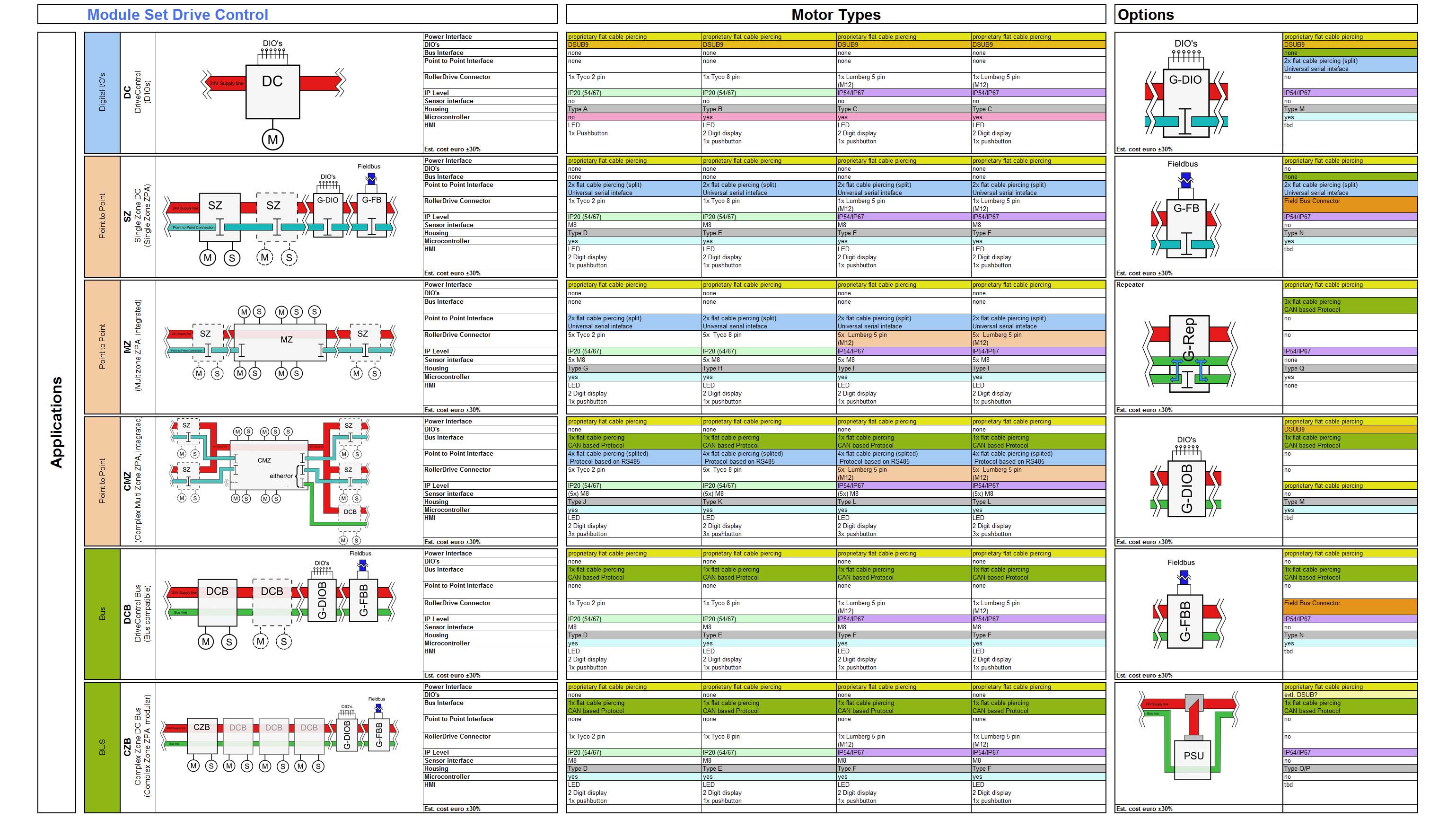 Our contribution
In-depth analysis of existing products and platforms with the goal of consolidating different technologies and standards in a new minimalist approach
Identifying all requirements
Determining target costs
Evaluation of technologies used to date
Search for new technological approaches and ideas for individual functions
Developing a revolutionary simply wiring system with reduced wiring effort of at least 80 %
Developing concept for modules and individual elements from point of view of final users and Interroll
Analysis of all conceivable areas of use, assignment to various categories and derivation of individual topologies
Detailed version of the concept in CAD.
Parallel to conceptual design of modular system, Helbling researched potential suppliers, standards and patents
Statement of production specifications (implementation specifications)
Outcome

The product family was launched successfully and met with considerable demand.

The ideas developed by Helbling offer end customers several additional benefits. These include the smart bus and power supply system, the simplification of assembly in the field and the standardization of connections.

The modular approach benefits Interroll by reducing the number of variants and simplifying stockkeeping, which leads to lower costs.