reference project
Flat Stamping Machine ROFO 450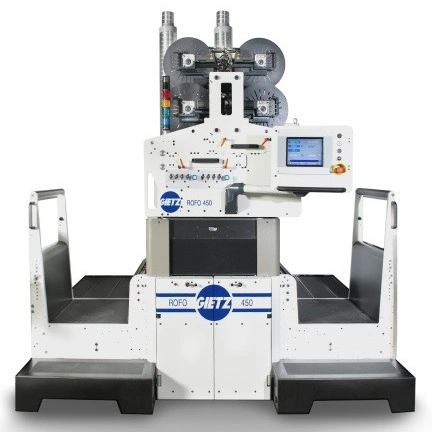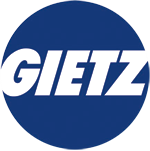 To the website
Production machines such as the ROFO 450 from Gietz are used to stamp or emboss paper, cardboard, plastic films, or composite materials. Helbling Technik developed this unique high-performance machine from defining the requirements to supporting during commissioning. The basis for this was a close partnership with Gietz, combining methodology, expertise, and innovative strength.

The flat embossing machine is capable of performing up to 18'000 strokes/h, which represents an 80 % increase in performance compared to its predecessor. In addition to the high working capacity, emphasis was also placed on integrating customer requirements. The ROFO 450 has a modular design and can therefore be adapted to customer-specific requirements. Offline operation is also possible, as is integration into an automation line. With this product, Gietz is setting new standards in printing technology and, thanks to its success, Gietz is counting on Helbling's active support in follow-up projects.
100 - 450 mm
Substrate web width
40 - 300 g/m2
Substrate weight
up to 620 mm
Substrate web advance
150 m/min
Maximum speed
up to 130 t
Pressing force
18'000 / h
Strokes
Our Contribution
Definition of requirements and creation of a functional structure
Finding solutions for sub-functions, which were combined into comprehensive lines of attack
Elaboration of the rough and detailed concept
Compilation of the design and creation of manufacturing documentation
Support during procurement, production, assembly and commissioning
Outcome

Gietz's ambitious goals could no longer be achieved with conventional solutions. Creative approaches were required, which were systematically evaluated and pragmatically implemented. The result is a state-of-the-art machine for embossing paper, cardboard or plastics. The system is characterized by the quality of the embossing, a short throughput time and maximum machine availability. The ambitious schedule with a concrete deadline - namely the LABELEXPO Brussels - was met thanks to professional project management. The new machine was presented to the public at this specialized fair.