Reference Project
Integrated Module Line SWCT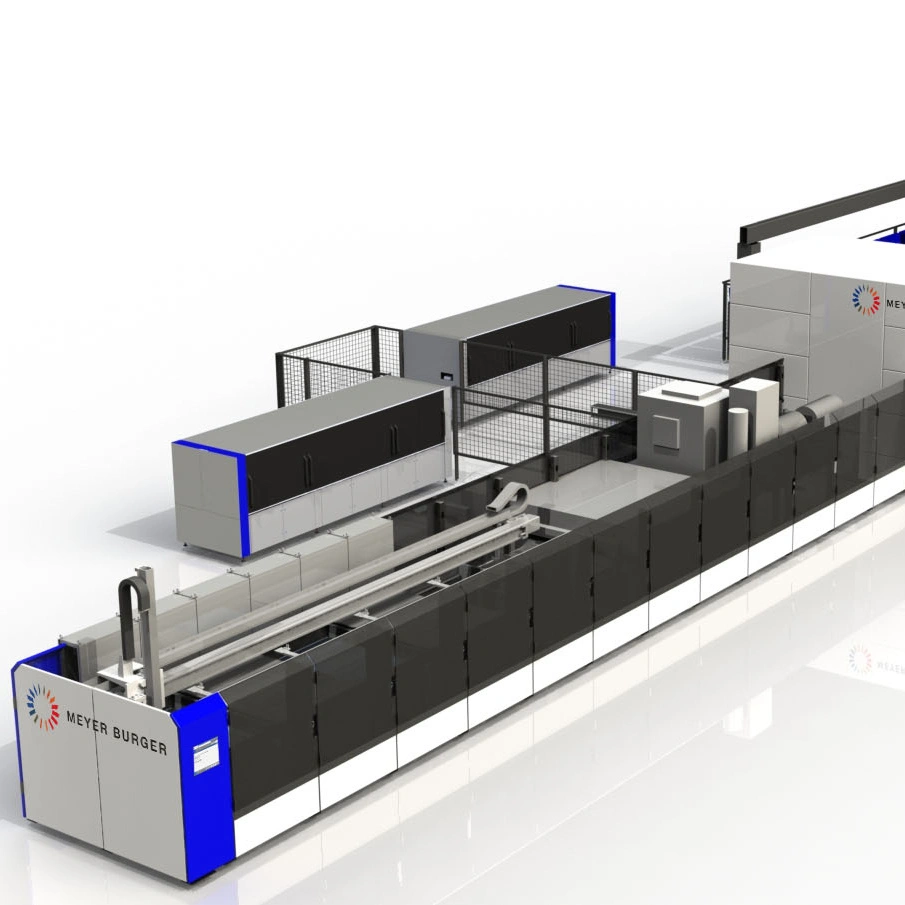 Meyer Burger's fully automated and integrated production line for photovoltaic modules (Integrated Module Line) produces glass/glass modules using state-of-the-art cell interconnection technology. Unlike standard glass/backsheet modules, pioneering glass/glass modules are constructed without an aluminum frame. Instead, a thinner sheet of glass is used, which cuts production costs. And that's not all: the robustness of glass/glass modules means that they are well-protected against environmental influences, with a service life of more than 40 years. Helbling helped Meyer Burger come up with the conceptual design and specifications for the entire line and developed a portion of it, namely the glass line.

Meyer Burger commissioned Helbling to help develop a fully automated production line that offered end customers significant added value. To this end, production costs needed to be minimized, PV module performance levels maximized, and both the work processes and material flows needed to be optimized. Moreover, the line also needed to feature a uniform design to generate recognition value, be easy to operate and be as compact as possible. To tackle these challenges, Helbling drew not only on its expertise in the area of defining and designing work processes and automation systems, but also on its experience gained through development projects characterized by high standards in terms of precision and functional reliability, as well as production and operating costs.
Production facility designed with a focus on high customer value
100 % optimized line featuring high uptime and yields
60 cell high-performance module with up to 329 W (with SmartWire connection and heterojunction technologies)
90 secs/module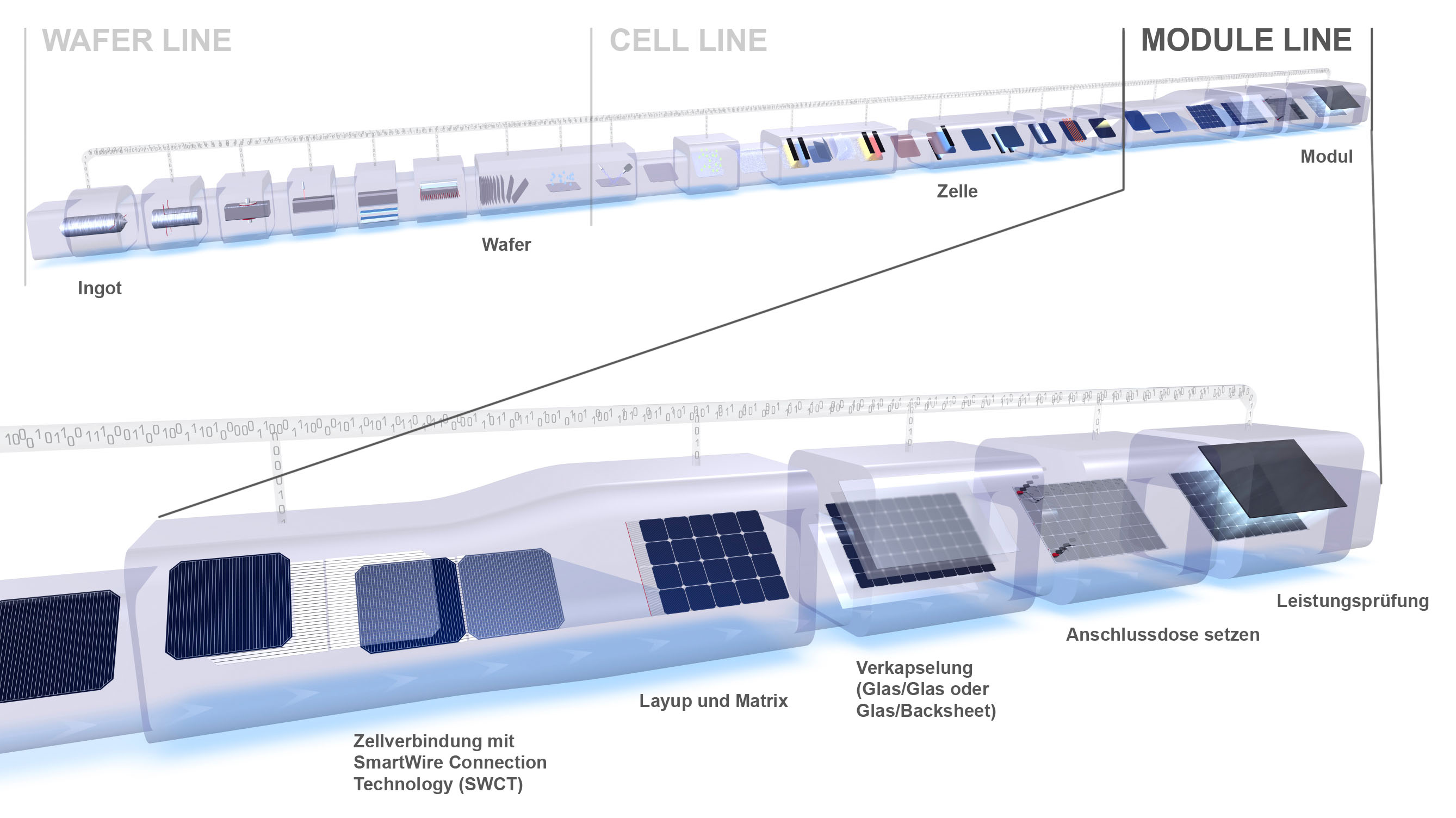 Our Contribution
General project orientation with goal of significantly reducing industrial production of wafers, cells and modules
Assembly of project team with specialists from fields of mechanics, development, hardware, software, procurement and assembly
Development of concept study for production plant in which the product is defined, production process steps are visualized and designed
Specification of plant and process stations based on concept study
Production of detailed concept of glass line and performance of functional testing to verify the process
Development of individual process structures of the glass line and direct data presentation using Meyer Burger's CAD and SAP systems.
Assisting customer after completion of development process with procurement and supplier assessment
Support with assembly and commissioning glass line
Outcome

The perfectly harmonized design of Meyer Burger's Integrated Module Line is unique in the photovoltaic industry.

The new module lines are capable of producing HJT-SWCT modules that have been proven to be over 20% more efficient. Combined with new module designs like the glass/glass modules, energy costs can be cut by up to 26 %.