electronics
Successful support of the sale of Photonfocus AG to ISRA VISION AG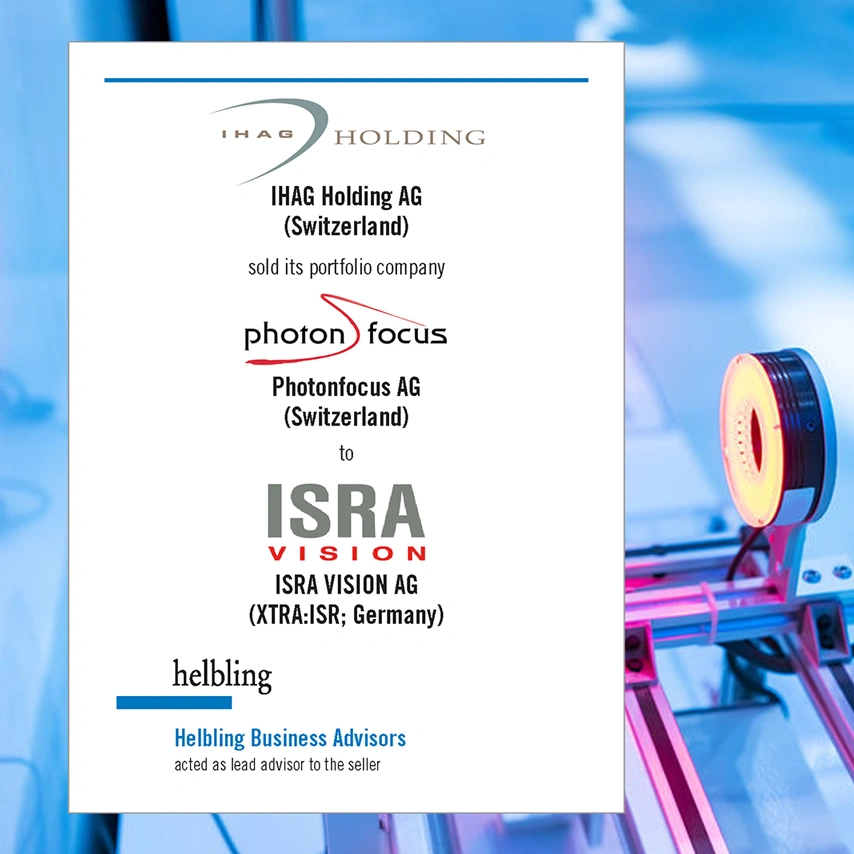 We advised IHAG Holding AG on the sale of its subsidiary Photonfocus AG to ISRA VISION AG. Photonfocus is a leading developer, manufacturer, and marketer of high-performance CMOS image sensors and high-speed cameras for industrial image processing with subsidiaries in Spain and Canada.


Services
Addressing potential investors worldwide

Comprehensive sales support throughout the entire transaction process

Management of negotiations
Result / Success

With this acquisition, ISRA VISION is expanding its strategic portfolio in the field of Embedded Sensor Technology. The in-depth examination of the operational business reduced the effort on the seller's side in the due diligence and enabled an optimal transaction solution for IHAG Holding AG.