Reference Project
thePrema Presence Detector

To the website
One of the goals of energy-efficient building technology is to ensure that rooms are only lighted, ventilated and heated when they are actually occupied. Modern buildings can achieve this through the use of presence detectors. Created by Theben HTS, the market leader in presence detector technology, thePrema is a product family for presence-based lighting and climate control that has already won several awards. Helbling's role was to develop the entire optical system.

Helbling was commissioned by Theben THS to develop a total of four optical systems for a new family of movement and presence detectors (thePrema and theMova). The biggest challenge was that all optical systems had to share the same external dimensions. At the same time, a performance level was needed that was at least on a par with or even exceeded that of comparable products. Under these circumstances, the design seemed unmanufacturable due to its shape, size and wall thickness. Yet Theben HTS had turned to Helbling for a reason. Helbling`s optics specialists work side by side with plastics experts. This puts them in a position to solve seemingly unsolvable problems.
Passive infrared presence detector for ceiling installation
Square detection area of up to 10m x 10m
Installation height of 2 m to 3.5 m
Adaptive three-channel light measurement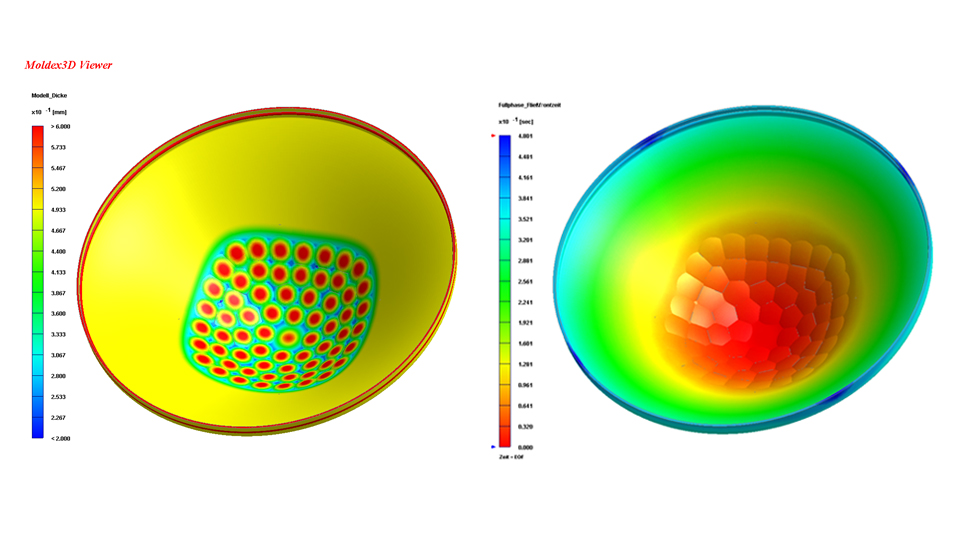 Our Contribution


Working from the customer's ambitious design sketch, Helbling developed the Prema presence detector from the concept phase through to series production


Forming interdisciplinary team of optical and plastics specialists to develop a concept in an iterative development process


Developing a production-optimized arrangement of lenses


Analysing various concepts for optimal integration of lenses into plastic casing


Developing 3D models with CAD and testing manufacturability in full process simulations


Calculating maximum possible measurement signal level of lenses


Start of implementation phase after successful acceptance


Calculating and optimizing thickness and shape of lenses


Outcome

In spring 2014, the presence detector impressed a total of three international, independent juries of specialists to win the following accolades:

Plus X Award in the categories "Best Product of the Year 2014" and "Design, Innovation and Quality". The Plus X Award is the world's greatest prize for innovation in technology, sports and lifestyle.

GOOD DESIGN Award from "The Chicago Athenaeum: Museum of Architecture and Design and Metropolitan Arts".

IF Product Design Award 2014. A short, concise quote from the laudation: "The new lens shape is a unique feature that sets this detector apart from the rest."