Project
Digital Development Process Support
The world-leading Chocolate Mold Manufacturer's Development Processes have been optimized to faster satisfy customer needs and to further expand their competitive advantage.


Industry: Mold and Tool Manufacturing


Revenue: CHR 7,5 Mio.


Headcount: 50


Locations: Rupperswil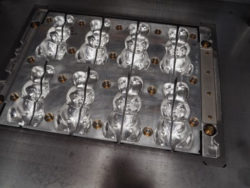 Services


Process and Methodology Consulting


Provision and Maintenance of CATIA CAD in the 3DEXPERIENCE Platform


Key User Training


Automation solutions: Starting from the customer's chocolate net shape,  the integrated parametric solution generates the injection mold for the final chocolate mold.


Result / Success


Development Process Optimization for faster accomplishment of customer needs


Competitive advantage increase


50% time saving in Design and Construction resulting in substantially  faster project completion.