Project Engineer
Medical Product and Systems Design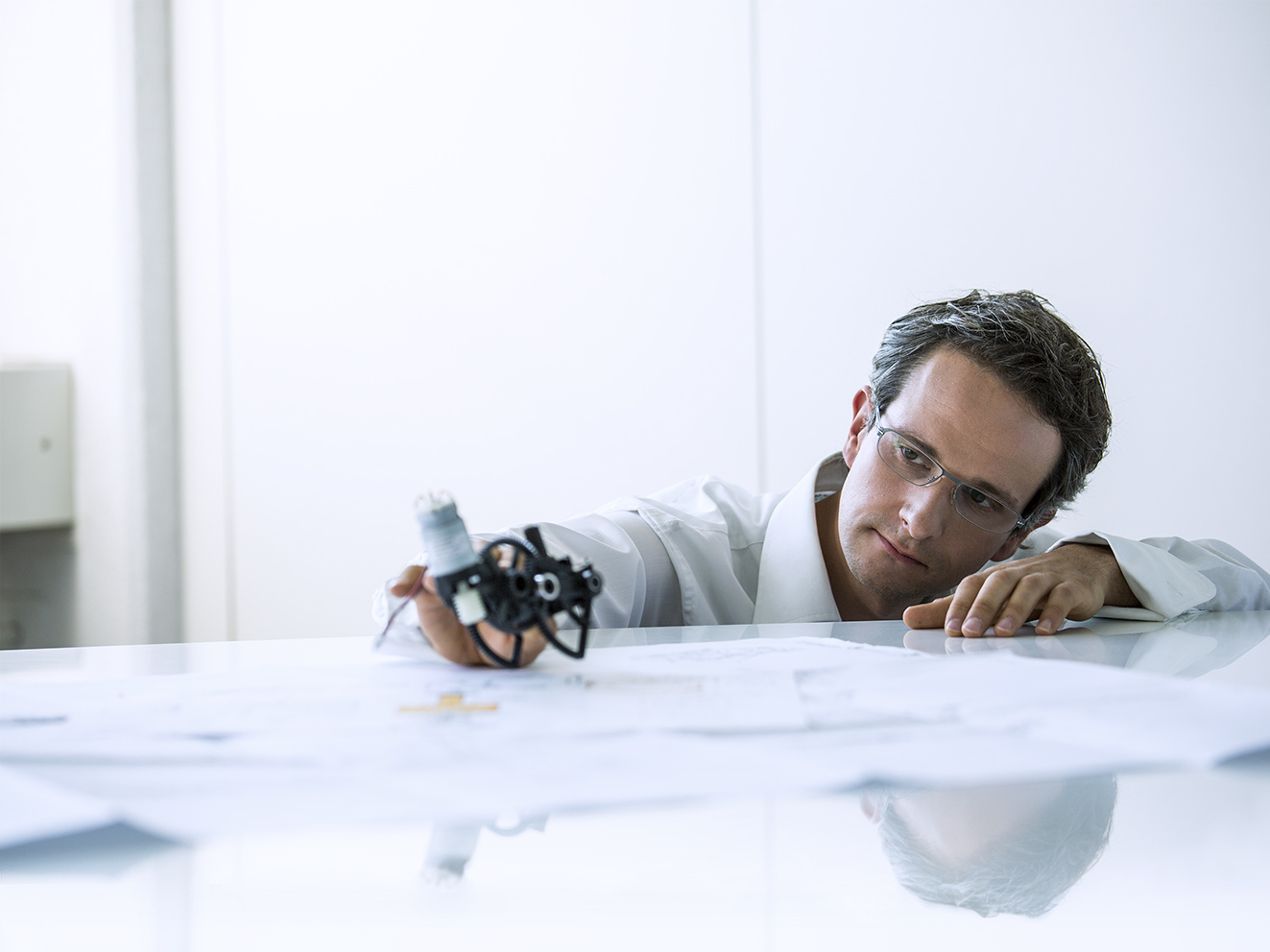 Innovation, together we do it!

With this vision, Helbling Technik positioned as a long-term partner in the innovation network of the customer. Based on powerful engineering tools, modern infrastructure with laboratories and highly professional methods, Helbling Technik's 460 engineers, computer scientists, physicists and other professionals generate innovative ideas integrating state-of-the-art technologies and develop successful products.
We are looking for Project Engineer to join our R&D team in Cambridge, MA, in the heart of Central Square. The ideal candidate completed a thesis-based Master's Degree program with a focus in mechanical, electromechanical, robotics or biomechanical engineering and has work experience in product development, ideally in a MedTech environment. Candidates must be familiar with the process of developing product concepts and testing them against requirements. If you have a passion for creativity and technology and are committed to high-quality work, this is the job for you.
Project Engineer - Medical Product and Systems Design
Role Description
You will be an integral part of an R&D team throughout the complete development cycle of new medical devices and systems, from specification and concepts through to transfer to manufacturing. As a Project Engineer, you will be responsible for developing a range of solutions to challenging mechanical problems and work closely with groups from different technical disciplines. Conceiving a new idea is only parts of the story; you will also be responsible for maturing the idea and demonstrate that it works by building prototypes and testing them. You will interact with clients regularly and demonstrate your skills to communicate technical updates clearly and concisely.
Specific Responsibilities
Participate in interdisciplinary engineering projects in all stages of the product development process
Conceive and design new medical devices, labs systems, automation solutions.
Current and past projects include drug delivery devices and accessories, robotic and laparoscopic surgical instruments, patient care systems, diagnostics instruments, laboratory systems, wearable diagnostics devices, machinery and process for manufacturing these technically challenging products.
Generate concepts of product modules and entire systems in CAD, performing detailed design of plastics and metal components, DFMEA, tolerance analysis, fundamental calculations, finite element analysis,
Prepare and present technical reports.
Design, source and test prototypes incl. test fixtures design, test protocol and report creation
Contact/evaluate vendors and/or contractors and manage these relationships during the projects
Interact and collaborate with customers in the U.S. and in Europe on various product development tasks
Participate in client meetings, run workshops and communicate design ideas/concepts to all disciplines
Drive critical product development decision making in fortune 500 and startup companies alike.
Professional qualifications
Thesis-based Master's degree in mechanical, electromechanical, robotics or biomechanical engineering, strongly preferred
2+ years of experience in the design and development of medical devices, a strong plus
Hands-on experience in creating and testing prototype devices, a plus
Knowledge in product development processes and methods
Experience with Solidworks or Creo a requirement, Matlab, FEA, Labview programming skills, a strong plus
Personal qualifications
Entrepreneurial attitude, creative with passion for technology, self-starter, strong analytical skills
Strong communicator: written, verbal (one-on-one and group)
Committed to high-quality work, open-styled team-player
Must be eligible to work in the US without sponsorship
Helbling Benefits
Competitive salary (fixed, variable), merit-based, reviewed annually
Comprehensive benefits package including, medical, dental, life insurance, 401K savings plan
PTO, sick time, parental care, public holidays policy
Unique career development opportunities
Interaction with Engineers at Helbling offices in Europe
Motivated team of hard-working and fun-loving Engineers who want to make creativity work