Project
Braun Satin Hair 7 SensoCare Styler

To the website
The Satin Hair 7 SensoCare Styler from Braun is a straightener that automatically adjusts its temperature during use to protect hair against heat damage. With the risk of damage eliminated, healthy-looking, shiny hair can be crafted into long-lasting hairstyles. Helbling developed the innovative hardware and software for this straightener. The collaboration began during the ongoing prototype phase. Helbling was to assume full responsibility for the electronics project until it was ready for series production. Part of the task also included providing ongoing support during the entire product lifecycle. Helbling's development team was able to draw on a wealth of experience for this project, specifically in the area of heating systems featuring microprocessors and embedded software to achieve precise temperature control.

A well-rounded design with a cool-touch tip for creating perfect curls and waves
Automatic temperature adjustment thanks to built-in sensors that Analyse hair 20 times a second
NanoGlide ceramic plates ensure three times smoother gliding than conventional plates
Patented floating plates ensure even pressure distribution to prevent hair damage
Advanced display that provides feedback during styling – to achieve better results in fewer strokes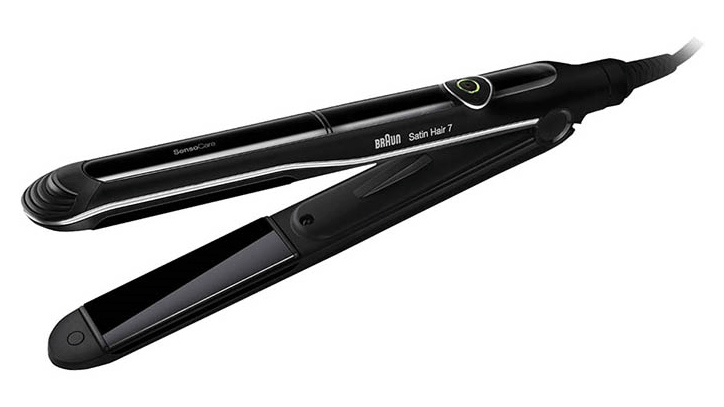 Our Contribution


Developing the hardware and software from the prototype phase to series production in China


Evaluation of existing concept for necessary double insulation


Clarification with the Verband der Elektrotechnik (VDE) as the external testing institution


Defining relevant tests for components and electromagnetic compatibility (EMC)


Full responsibility for electronics (hardware and software)


Developing a range of prototypes


Assisting device manufacture with production and production equipment


Ensuring procurement of electronic components


Defining test procedures and assembling the underlying equipment


 Clarifying further questions on production in the course of the second pre-production run


Analysing and solving final problems in production and reliability testing


Outcome

The Satin Hair 7 SensoCare Styler straightener is "state of the art" in terms of both usability and temperature control.

The straightener has been well-received by experts, who are not only impressed by the appliance's user friendliness and easy handling but by its results, namely beautiful and shiny hair.